Pura Vida Safari & Retreat



Wildlife, yoga and mindfulness
10-day Bush-to-Beach Safari & Retreat
New dates coming soon – watch this space!
Explore and de-stress in wild South Africa and Mozambique
Wouldn't it be great to enjoy an all-natural wildlife experience – one which lowers your stress, allows you to relax completely and feel vibrant and energetic again? Now you can!
Our unique blend of safari, wilderness and tropical beach combined with guided mindfulness, meditation and yoga will calm the mind, energize the body and leave you feeling refreshed and relaxed.
Back to nature, back to life
Pura Vida literally means 'pure life'. Because of the stress of modern living we often operate on autopilot, not consciously aware of our surroundings, our attention wrapped up in our thoughts. This disconnection with real life, together with the constant demands of work, life and home commitments can quickly leave us feeling overwhelmed and exhausted.
Pura Vida invites you to come back to life, come back to your senses and become aware of the healing powers of mother nature. By tuning into the sights, sounds, smells and rhythms of nature we can break away from reactive, habitual patterns and respond mindfully – engaging with the present moment with creativity and choice.
Our sensory safari-retreat offers you a sanctuary for self-care: a break for your mind, a boost for your body, breathing space to relax and reconnect with nature. Take time to let go of any stress and experience the freedom and pure joy of living in the moment.
Pura Vida Safari & Retreat is an intimate experience: just six participants with the luxury of two professional safari guides, plus your heart guide on board. This tour is ideal if you're a solo traveller looking to be in a small group environment.
The healing power of nature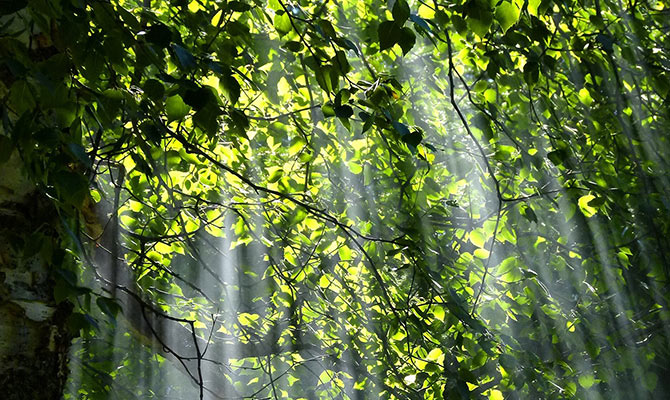 Nature is the antidote to today's busy and stressful world. Exposure to the natural world has profound positive effects on our physical and mental well-being. It stimulates parts of the brain associated with love and empathy. It lowers stress levels. It can improve memory, fight depression, lower blood pressure, and boost the immune system.
Spending time in and connecting to nature is strongly associated with life satisfaction, vitality, meaningfulness, happiness, mindfulness, and lower anxiety levels. In essence, the closer we are to nature, the happier we feel.
Just 'be' in the here and now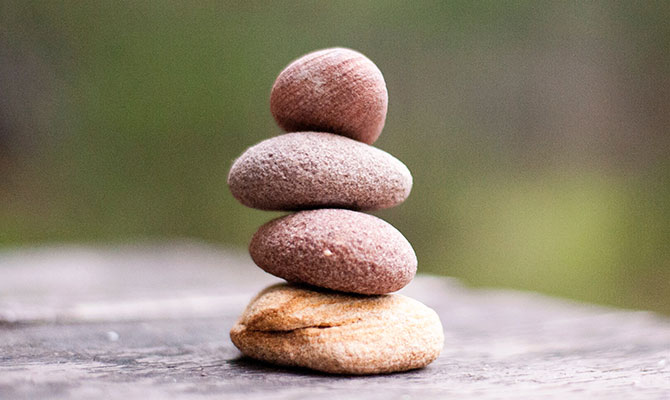 During the retreat you will be guided in Mindfulness – the ability to be fully present, aware of where we are and what we're doing, and not overly reactive or overwhelmed by what's going on around us. When we're mindful we reduce stress, enhance performance, gain insight and awareness through observing our own mind and we increase our attention to our own and others' wellbeing.
We invite you to awaken your senses to enhance your wonderful African adventure – we encourage you to be attentive to every sight, sound and smell so you won't miss a thing during this unique journey. Let go of the worries and plans which often fill your mind and just be in the present, connecting deeply to your surroundings. You will discover how to tune into the breath for inner calmness. The simple yet powerful meditation practices allow you to come home to a time of inner peace and renewal, restoring balance in your life.
Note: You do not require any previous experience with mindfulness.
Yoga to unify body and mind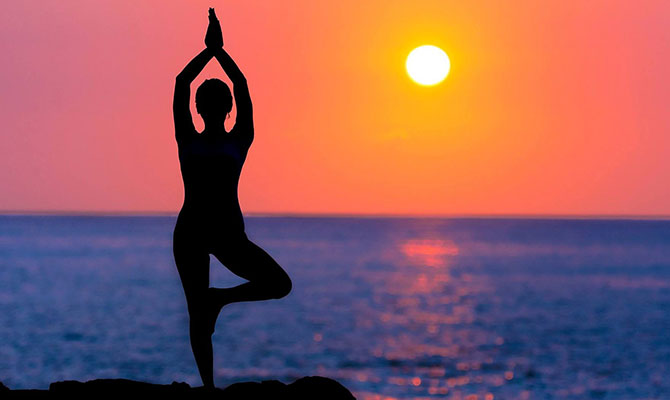 Allow your inner spirit to awaken with gentle morning yoga on the edge of the ocean.
Our gentle, therapeutic yoga seamlessly unifies body, heart and mind. Mindfully take time to feel your body move, while your breath and movement nurture every cell in your body. The yoga strengthens and stretches, increasing flexibility and repairing muscles that are in need of love. There is no hurry to complete a sequence; it's all about relaxing and allowing yourself to slow it down, feel it out, and use the breath to bring tranquility and peace to the body and the mind.
Note: our yoga practice is suitable for beginners and intermediate level.