Pura Vida
Explore   Restore   Relax
A journey that opens your eyes and softens your heart is a journey worth taking
Pura Vida safari retreat is an intimate, down-to-earth experience, to savour the real Africa and connect with the age-old calmness of pure nature, and so rediscover the innate calmness within yourself.
Our unique blend of back-to-nature safari, mindfulness practice and gentle yoga offers you a deeply restorative experience within stunning natural beauty. Awaken your senses and rediscover your natural rhythm as you connect with the wild world, nourishing your body and mind with our gentle meditation and yoga techniques.
Enjoy the spectacular wildlife and excitement of Big-Five viewing in South Africa's top safari destination.
Connect deeply with the natural world as you follow the mighty Limpopo into the heart of Mozambique's remote wilderness.
Let go completely and unwind to the calm ocean rhythms as you re-emerge at the tropical beach paradise of Vilanculos.
Pura Vida - Three extraordinary destinations
Spectacular wildlife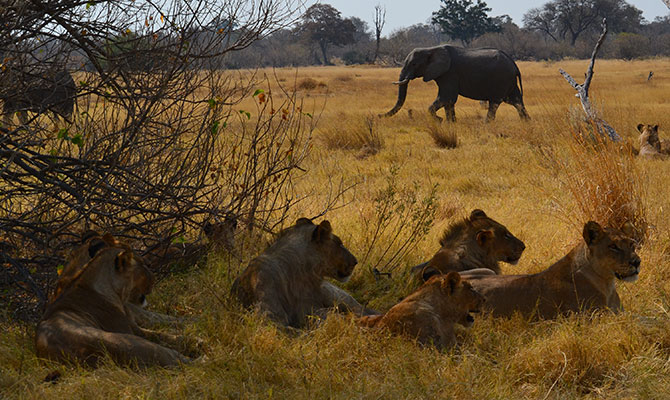 Kruger is the jewel in the crown of South African National Parks. The country's most exciting safari destination now covers nearly 2 million hectares of unrivalled bio-diversity. It offers exceptional opportunities for close-up sightings of the famous Big Five – elephant, buffalo, lion, leopard and rhino, as well as rarer sightings of cheetahs and African wild dogs. Within easy driving distance of Johannesburg airport, you'll already begin your safari with our expert guides on day one.
Into the Wilderness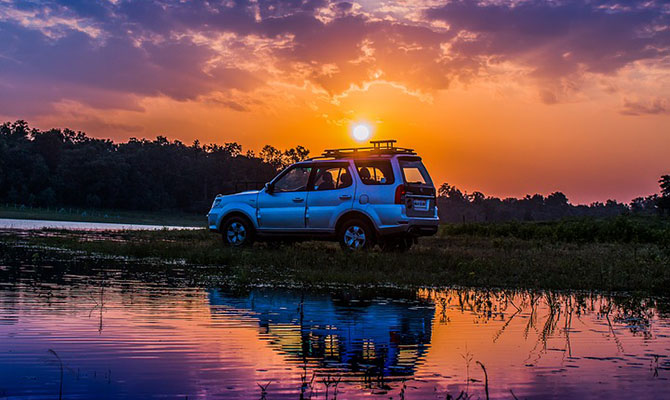 Venturing off the beaten track we take you into the heart of Mozambique for an authentic back-to-nature experience. Following the mighty Limpopo river, we pass through the Great Limpopo Transfrontier Park, home to Elephant, Buffalo, Leopard, Hippo, Crocodile, Kudu, Bushbuck and Nyala. Then into Banhine National Park, where we can walk among the lush grassland and wetlands with their prolific birdlife, including ostriches and flamingos. Sleeping under the stars in safari tents, you will be entranced by the pure beauty of the wilderness.
Ocean rhythms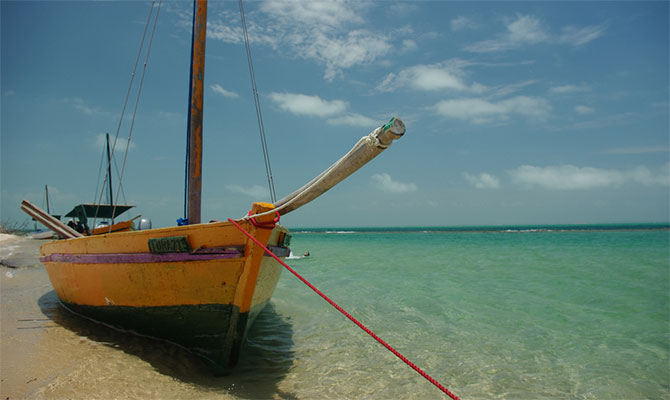 Our final destination, Vilanculos is a small coastal town in the tropical province of Inhambane. Its pristine palm-fringed beaches and dazzling views will take your breath away. The beautiful bay has calm and perfectly turquoise shallow waters which are ideal for watersports and fun in the sun. Just beyond is the magnificent Bazaruto Archipelago, a tropical paradise of islands in a World Wildlife Trust marine reserve. Add some activities here if you like, such as horse riding, diving, snorkeling, dhow safaris and island trips. Or just take off your watch, put on your flip-flops, slow down and relax into the unhurried way of life that is 'African time'.
Vilanculos airport is connected to Johannesburg and Maputo via South African Airlines or LAM, with inexpensive, regular flights.